131. Branding 👑
Notes on brand-building, strategic messaging, and disruption
Hi there 👋 Thank you for being part of this awesome group of subscribers. You rock. If you ever want to chat, please hit reply or email me at hello@kevanlee.com anytime.
Here are five things I'd love to share with you this week.
Wishing you a great August,
Kevan
---
1. Learn brand-building from the very best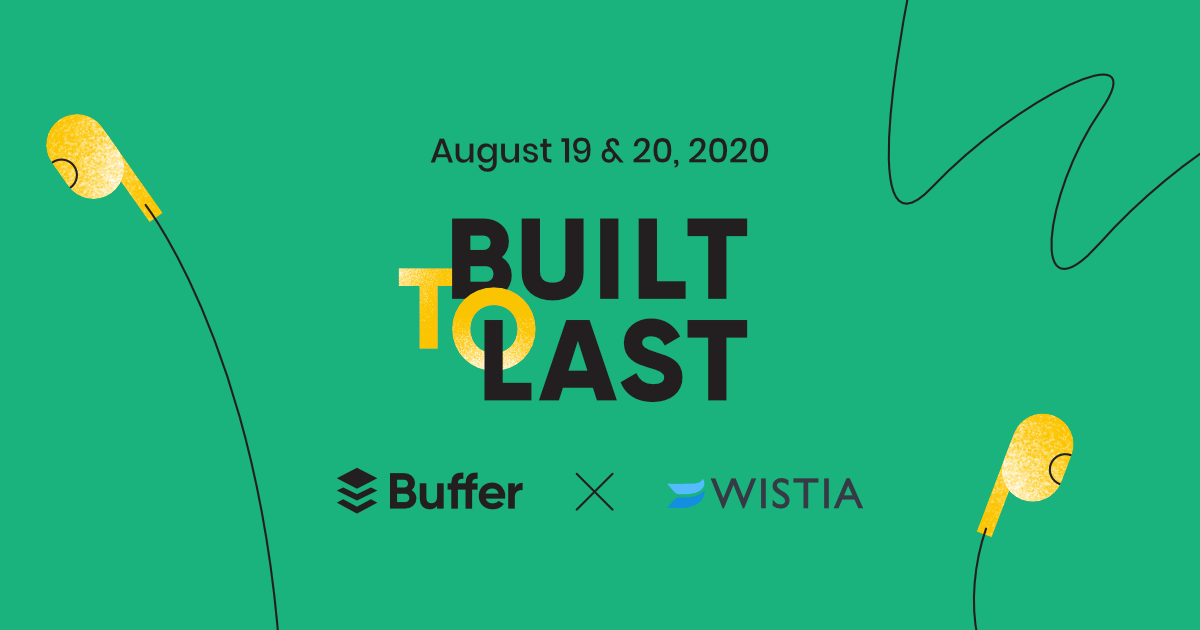 I'm thrilled to invite you all to this new conference we're putting on at Buffer. It's an audio-only conference — no in-person, no Zoom, just a private podcast feed for everyone who signs up. And it's free!
You'll get to learn from some of the best brand-builders out there about how they think about branding and how they create lifelong fans.
Emily Heyward, co-founder of Red Antler, one of the world's biggest branding agencies

Helene Hambrecht, CEO at Haus, a super stylish DTC alcohol brand

Madison Utendahl, one of the marketers behind the Museum of Ice Cream
And many more. :)
You can sign up now and then listen when the sessions are released on August 19-20.
---
2. The "
Public Narrative
" framework (that helped Obama win his first term)
I stumbled back upon this great old blog post about strategic messaging frameworks. There are several awesome ones here:
Pitch the Promised Land by Andy Raskin

StoryBrand Framework (SB7) by Donald Miller (we've used this at Buffer)

Before & After Grid by Ryan Deiss

Strategic Messaging Map by Myk Pono
One that caught my attention this time was the Public Narrative, a framework developed by Harvard's Marshall Ganz and popularized by Seth Godin. Here's the diagram: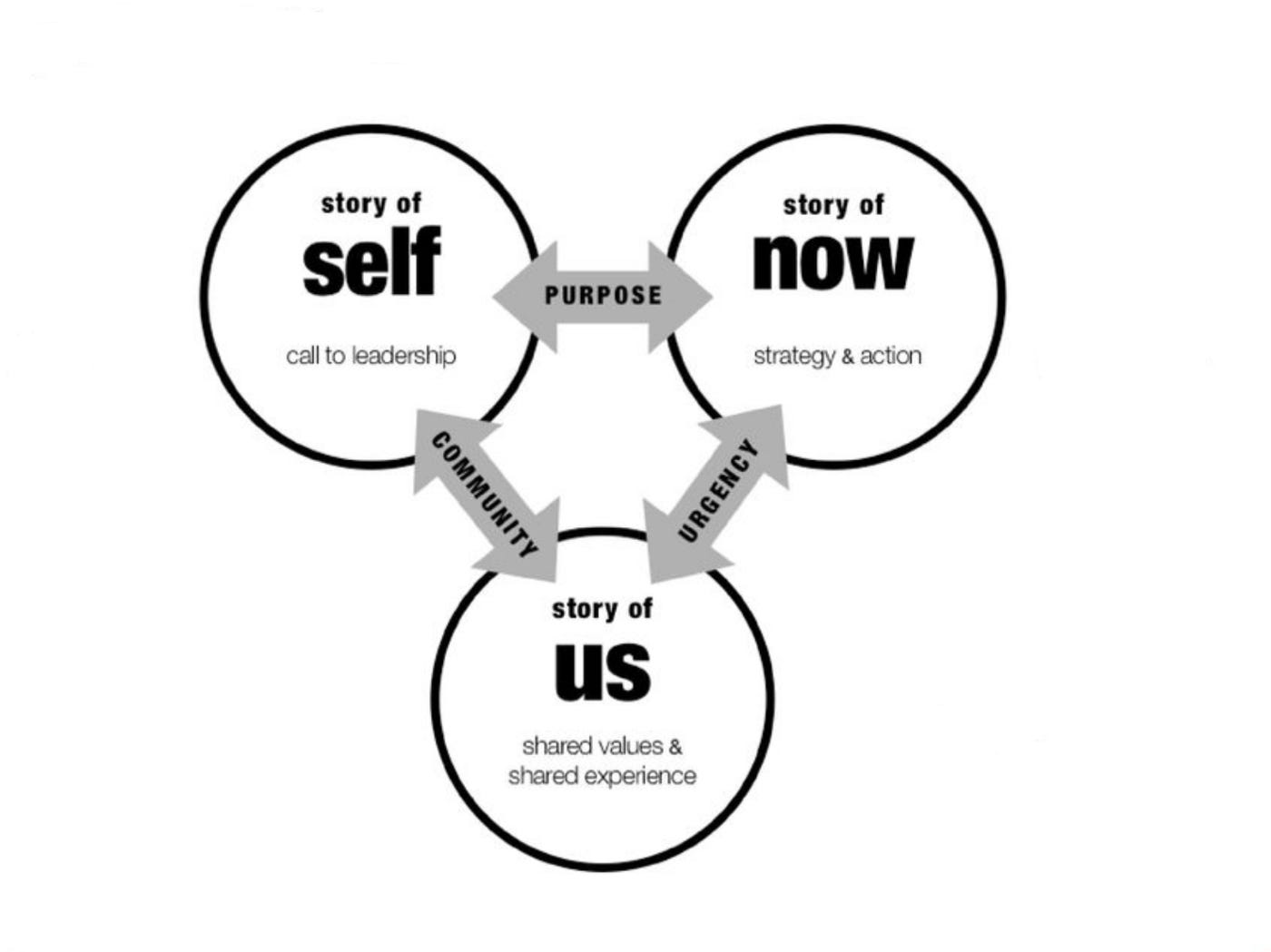 It works in three parts:
The story of self
The story of us
The story of now
(Inspiring-sounding, right?)
The story of self — This is about your personal journey: what turning points in your life have brought you here and gave you permission to lead. It can be anything from your family, upbringing, frustrations, or traumas that ultimately make you human and relatable to others.

The story of us — A compelling one should answer the question "Why should we care and join in?". Be bold and share how you can achieve a much greater synergy together as opposed to playing it out alone.

The story of now — This is the moment when you invite the customers to join your journey. Urgency, or rather peer pressure in this case, focuses on action and uniting for a greater good.
The framework was designed for leaders to instill passion and hope in their audience. But I think it can work for marketers, too.
For instance, Buffer creates social media management software to help you cut through the noise and claim your impact on the business. You should care because using Buffer will make your life easier — and give you the goods to get that promotion. Join us now because your voice on social media deserves attention and your work deserves recognition.
---
3.
Common tactics
that disrupter brands use to reach customers
1. Content-to-commerce (Glossier, Goop*): If you have an audience that's already telling you what it wants, just make that thing.

2. Monetize organic fandom (Fenty, Haus Labs*, Honest Company*): Start with a person who is widely known and build a product that is authentic to her story and aligns with the needs of her fans.

3. Brand resonance loop (Away, Daily Harvest*, Warby Parker, Rothy's*): Build an iconic hero product that's highly visible and extols user virtue. New users will be attracted in an offline viral loop.
Thanks to Alex Taussig's Firehose newsletter for surfacing this and to Jeremy Liew for writing it.
---
4.

What happens next

once you reach product-market fit?
I've never given this question much thought. I certainly didn't think there were four types of product work that come after product-market fit. Here are the four that the team at Reforge has identified:
Feature Work - Creating and capturing value by extending a product's functionality and market into incremental and adjacent areas.

Growth Work - Creating and capturing value by accelerating adoption and usage by the existing market.

Scaling Work - Focusing on bottlenecks to ensure the team can continue to move forward and take on new levels of feature, growth, and product-market fit expansion work.

Product-Market Fit Expansion - Increasing the ceiling on product-market fit in a non-incremental way by expanding into an adjacent market, adjacent product, or both.
Is your company doing all four now?
---
5. Cohort analysis of Buffer users
Last week, I shared these numbers of a typical week of acquisition at Buffer: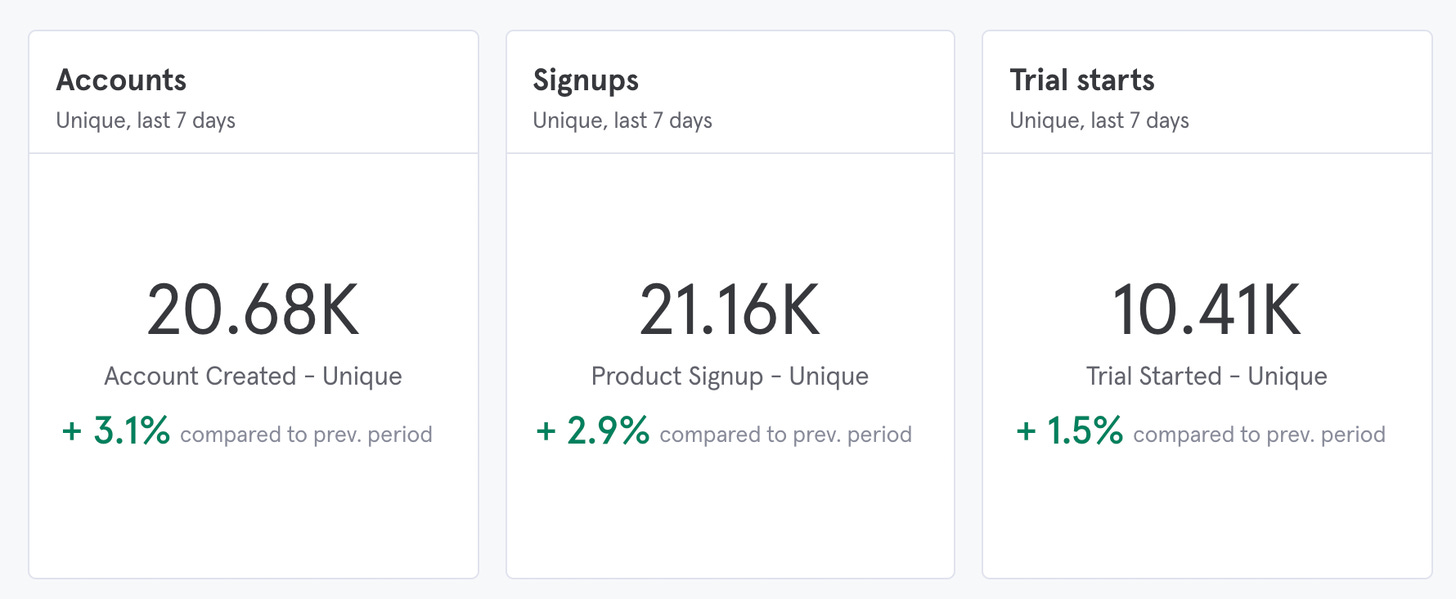 I'd like to spend the coming weeks sharing more thoughts about how this cohort goes through the customer journey — how many trials convert, how many users stay active, etc. We're seven days into the cohort, so I'll have more data to share as things go along. For now, here's an interesting chart about how the trials have been converting so far: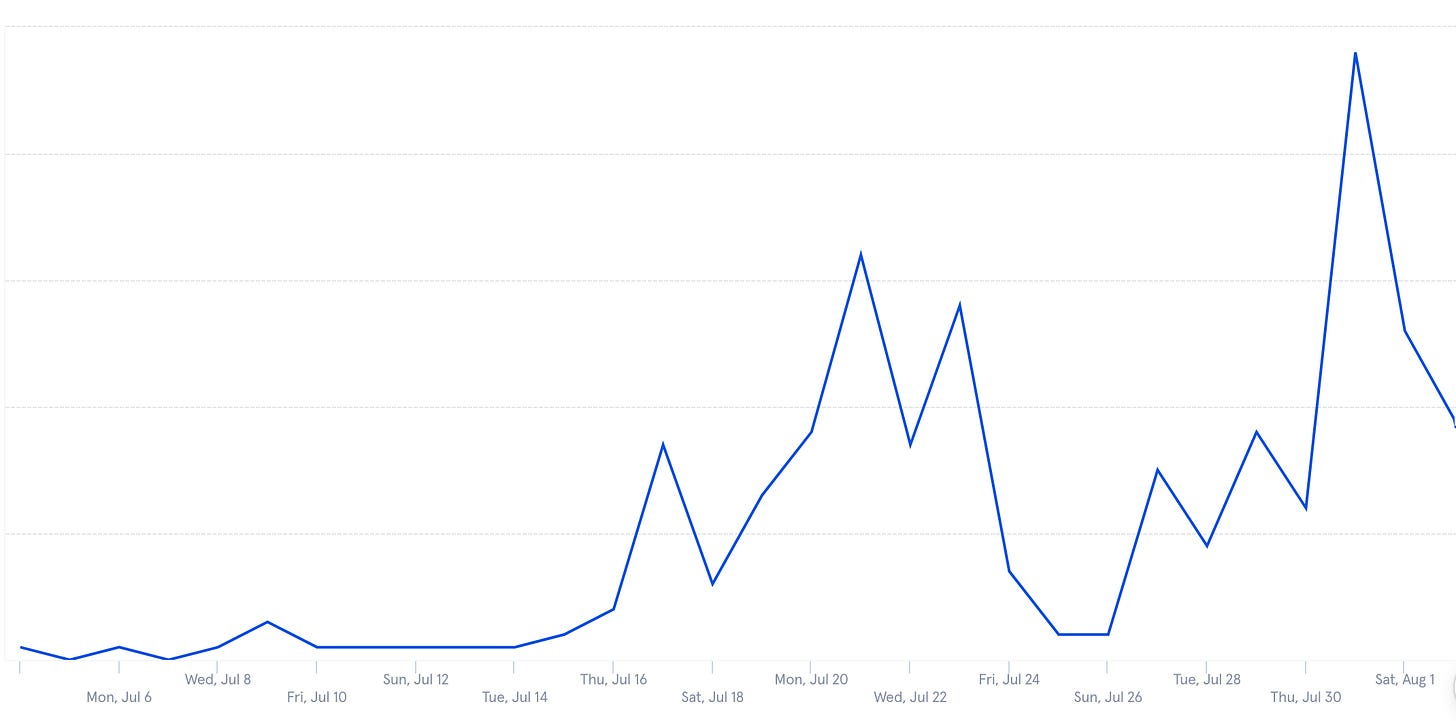 307 trials have converted out of the cohort. We typically give trialists 28 days to convert before measuring conversion rate. Interesting to note: a lot of trial conversion happens toward the end of the week on Fridays (notice the large spike on July 31).
---
Thanks so much for reading. Have a great week!

— Kevan

P.S. If you liked this email and have a quick moment, could you click the heart button below? It'd mean a ton to me and might help surface this newsletter for others. Thank you!